Follow Me On My Musical Journey
It all started when I was introduced to the ukulele at a young age..
Like most kids growing up in Hawaii, Karlie was introduced to the ukulele at a young age and quickly fell in love with the little four-stringed instrument, since then now at the age of 18, Karlie has won numerous ukulele/vocal competitions such as the prestigious Ukulele International Contest, Duke's Ukes, and the 2015 Brown Bags to Stardom.
Karlie has also been credited for her songwriting, winning the Hawaii Book & Music Festival's Songwriting Competition and a semifinalist for the 2018 International Songwriting Competition.
Karlie performs a wide range of genres such as traditional/contemporary Hawaiian, pop, RnB, and Japanese which can be views on her YouTube channel. Karlie's unique soulful voice surprises many the first time they hear her.
Karlie's debut EP "Till the End" as well as her latest album released "Have Fun" are now available on iTunes and most media outlets.
Follow Karlie on on social media to stay updated on her musical journey.
2019 Na Hoku Hanohano Award for R&B Album of the Year!!!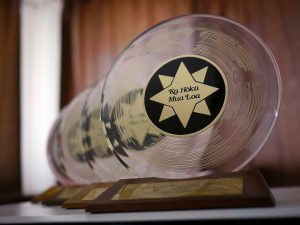 I'm so happy to announce that "Have Fun" received a Na Hoku Hanohano award for R&B Album of the Year! Special thanks to my Kickstarter backers and family who helped fund this project. Stay tuned for another release in 2020!
Thank you K5 and Hawaii News Now for the coverage.
Click here to view my R&B Album of the Year announcement.
Click here to watch Karlie G's Na Hoku Hanohano Award show performance.
New fresh Island Single 95 now available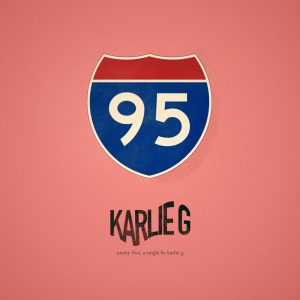 Travel and explore the World – that was my inspiration when I wrote 95.
I wrote 95 last year and started performing it at my live shows. Entering my senior year in high school I had dreams of traveling and exploring the world after graduation. My plans has been delayed for now but the goal is still the same, create and share my music.
95 – upbeat Island style single now available everywhere
Latest release "Have Fun" now available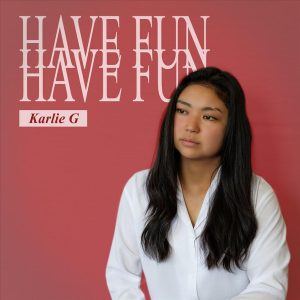 A little bit about my CD – "Have Fun" is a collection of songs that I've been working on through the years. All original and self-produced music! I would consider the genre as R&B, but there are shades of Island and POP.
Fun Fact – most of the ideas were initially written on my phone using the garageband app. Most of the tracks include the ukulele. I recorded and mixed them all in my bedroom.
Kickstarter – this CD would not have been possible without the support from my backers at the crowdfunding site kickstarter.com I really, really appreciate everyone for supporting and believing in me!
Christmas Music by Karlie G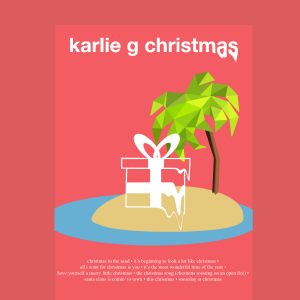 Karlie G Christmas is now available on all digital platforms.
• Christmas in the Sand • It's Beginning to Look a Lot Like Christmas • All I Want for Christmas is You •
• It's the Most Wonderful Time of the Year • Have Yourself a Merry Little Christmas •
• The Christmas Song (Chestnuts Roasting on an Open Fire) • Santa Claus is Comin' to Town •
• This Christmas • Someday at Christmas •